Money is the root of all evil as the old sayings goes. But do people really care? Do you care? Do I care? Damn!!!! WE DO NOT CARE. The reason why money is so crucial to us is because the the house prices are going down, forever surging energy prices, volatile gas prices, grocery bills are going up and even entrance to public toilets is not CHEAP (30sen charged) these days. Some people purported money is not important and be contented with what we possessed but will your landlord, bank if you have loans, milkman, newspaper vendor, and stomach think money is not of great magnitude? Everything comes with a significant symbol on it or better known the dollar sign, $$$$$$.  You will know what I mean when you see:
This!
Want to find hookers also must see the prices,
ah
! Why ah, Russian girls are more expensive than the rest? Perhaps they can moan loudly like those amplifiers or their racks are surprisingly bigger than Pam Anderson,
lah
!!!
This!!
Even a urine free toilet needs to pay before you can go poo-poo or she-she but in this case, I don't think one will be able to answer the nature call cause the sign TELLS! It's screaming URINE FREE across the front entrance. I think they would allow you to go in if your only intention is to wash hands or butts.
This!!!
Citizens may live in darkness or with little lights on so that when the energy bills come, it will put a broad smile on their face.
And this!!!!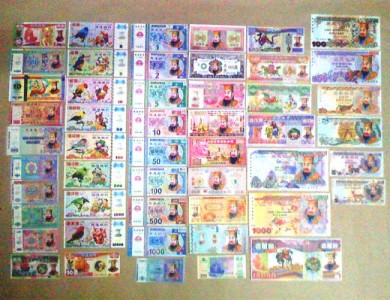 See lotsa "bank" notes??? See money??? No, you're wrong coz you're looking at the hell notes. Even deads cannot escape themselves from the curse of  "evil devil money" because....maybe, just maybe, they need money to pay for all the above! Whereas, living persons cannot make any exceptions but to "exchange" the real bank notes for hell notes.
But not this. I'm loving this!
The price list here is very misleading which makes me thought of having 20 pieces of roti canai (RM2), 10 glasses of teh tarik (RM1) and better more, 5 plates of nasi kandar (RM1). Oh...I am loving the price I have to pay for this sumptuous meal. Aww...it's only a mere RM4!!!!!!! This mamak shop  must be owned by Ananda Krishnan in support of Poverty Assistance Programme.
So............
With the forever price hiking scenario every year, I personally think a 9-to-5 job salary would not likely be enough in a few years to come. Again, as the old sayings go "save money for a rainy day" and "guard against trouble" reminds me of contigency plan. Hence, I wish writing would generate some income to me soon.
*crossing my fingers* but please.....not the Bush's way.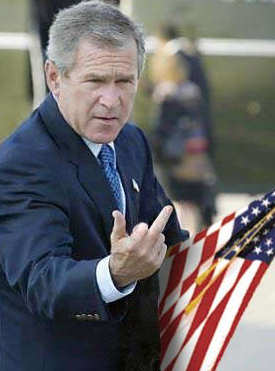 P/S: All images depicted are copied from www.google.com.my. I do not own these images and no copyrighting intended.